Opportunities
Employment Opportunities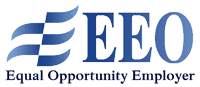 In an effort to provide excellent service to our customers, we are continually screening applications throughout the year. We are an equal opportunity employer and provide competitive compensation.
For more information about how to submit a job application, please contact us.
From time to time we post job listings for immediate openings on this page. Please visit this spot again!
Subcontracting Opportunities
We welcome subcontractors who have professional skill in both the marine repair and contracting industries.
Please contact us if you are a professional subcontractor interest in developing a relationship Zussy Brothers, LLC.